CaptPro

and

Wireless Docking Station

to be presented at
Meteorological Technology World Expo 2018
09-11 October, Booth #8050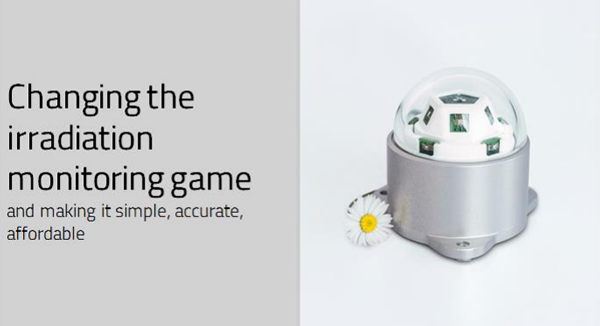 Sunto launches

CaptPro

, its step-change technology for all-out irradiation sensing, and the

Wireless Docking Station

, the module providing power, communication and networking capabilities to environmental technologies.

CaptPro is a handy, robust and portable solar sensor that performs simultaneous measurements of global, diffuse, direct and ground-reflected solar irradiation with no need for sun tracking systems or moving parts. Thanks to its game-changing design and proprietary algorithm, it summarizes in a single self-standing device the output of pyranometers and pyrheliometers, while eliminating the need for extra equipment, such as solar trackers. Additionally, it provides information on sun positioning and on the spectral bands of all types of irradiation measured. Extremely easy to install and to maintain, CaptPro is tilt plane independent, and does not need routine adjustment or polar alignment.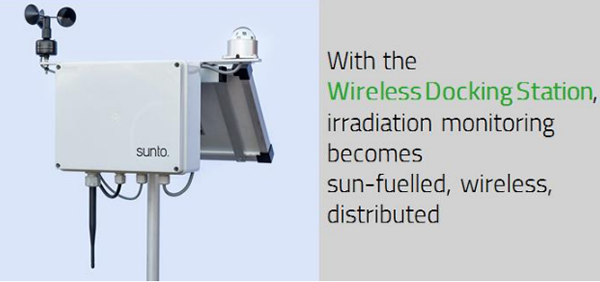 When powered by its complementary sun-fuelled Wireless Docking Station (WDS), CaptPro can be configured in distributed sensing network monitoring any variation in sun irradiance intensity and composition, and its spectral components in a seamless, cable-free mode on a fine-grained scale with a previously unimaginable pin-pointed detail. Besides the CaptPro sensor, the WDS suits any type of environmental monitoring need also in hard-to-reach and off-grid locations. Has been designed to simultaneously handle rain gauges, anemometers, and a wide array of commercial sensing technologies, as well as to wirelessly transmit the full set of monitored data on a real time basis.
Sunto will be exhibiting at Booth # 8050